The Mission:
Do you know the Book of Eternal Secrets? No?
It is invaluable and has been kept here for centuries in the realm of the senses. No one knew where it was guarded – until, yes, until it was betrayed and stolen. On the run, the thief hid it again and fled. Only where? We are looking for the right team to find the book and bring it to safety in its original place. It must not fall into the wrong hands! Are you ready to search? But you only have one hour before the thief returns with his companions and kills you.
Attention: This room requires a certain physical agility. The room is not suitable for people who have difficulty getting close to the ground or climbing large steps.
Picture gallery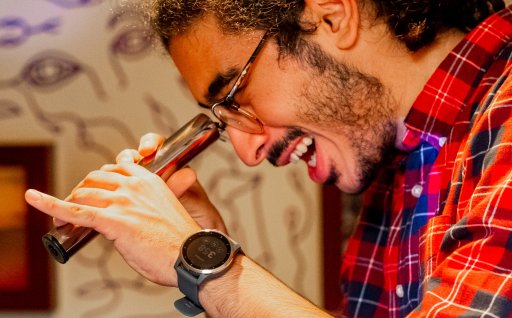 Realm of senses for special occasions:
Children's birthday
Very much fun and good humor are guaranteed with us for this special day! And that in any weather!
Make your children a huge joy and let them experience a real adventure together with their friends. A birthday that will be remembered!
Teambuilding Event
Our Escape Games are designed in such a way that the challenges can only be mastered together. This promotes communication and requires teamwork. Only if you become a "team player", you can solve the puzzles and master the challenges we give you.
Slide
Amaze your friends with an incredible experience.
Booking Calendar
You still have questions about the Realm of senses adventure?
An Escape Room game at hunt4hint lasts 60 minutes. For your visit you should plan about 80 minutes. Before the game, there will be a short briefing by the game master. Therefore, please be there 15 minutes before your booked appointment.
We always develop our adventures for 6 people and then we are sure that we can guarantee 1 hour of fun and adventure. If you want to play with more people (maximum 8) you might finish faster.
IMPORTANT: The extra charge for 7 & 8 participants is 28€ per person and has to be paid on the spot!
Yes, as long as the maximum number of players per room is not exceeded. Please bring enough cash for this. You do not need to pre-register the extra person by phone or via email.