At the hunt4hint Escape Room there are puzzles for young and old! While the children get mainly search and puzzle tasks, some tricky brainteasers are reserved for teenagers and adults. Have fun together for 1 hour and explore new worlds in Munich with the whole family!
What to explore:
Slide
Missions at hunt4hint - Escape game Munich
hunt4hint location Rotkreutzplatz: Wendl-Dietrich-Straße 11
A sailing ship alone in the ocean… believed to have been lost for 100 years. A message in a bottle washed ashore… A mysterious message… A secret… Are you ready to board the ship?
Children version from 8 years
Teen version from 15 years
Adult version from 18 years
The professor has finished his life's work: a stargate. All he wanted was a better life for humanity. But something terrible and unexpected happened ... and now the only question is: will humanity ever have a future? ... It's up to you!
Children version from 8 years
Teen version from 15 years
Adult version from 18 years
The book of secrets was discovered by thieves and almost kidnapped from the realm of the senses. On the run, they had to hide it to avoid being picked up. There is little time left before the thieves return. Can you find it and bring it to safety?
Children version from 12 years
Teen version from 16 years
Adult version from 18 years
hunt4hint location Landsberger Straße: Landsberger Straße 75
"Houston we have a problem!" resounds from the Mission Control loudspeaker of the ISS. But what happened? Are you the right specialists to find out?
Teen version from 16 years
Adult version from 18 years
You rummage through the attic of your long dead ancestor: the geology professor. You discover his diary which contains an exciting discovery ...
Teen version from 14 years
Adult version from 18 years
Book now an unforgettable adventure that will bond the family together! The perfect weekend getaway for the whole family.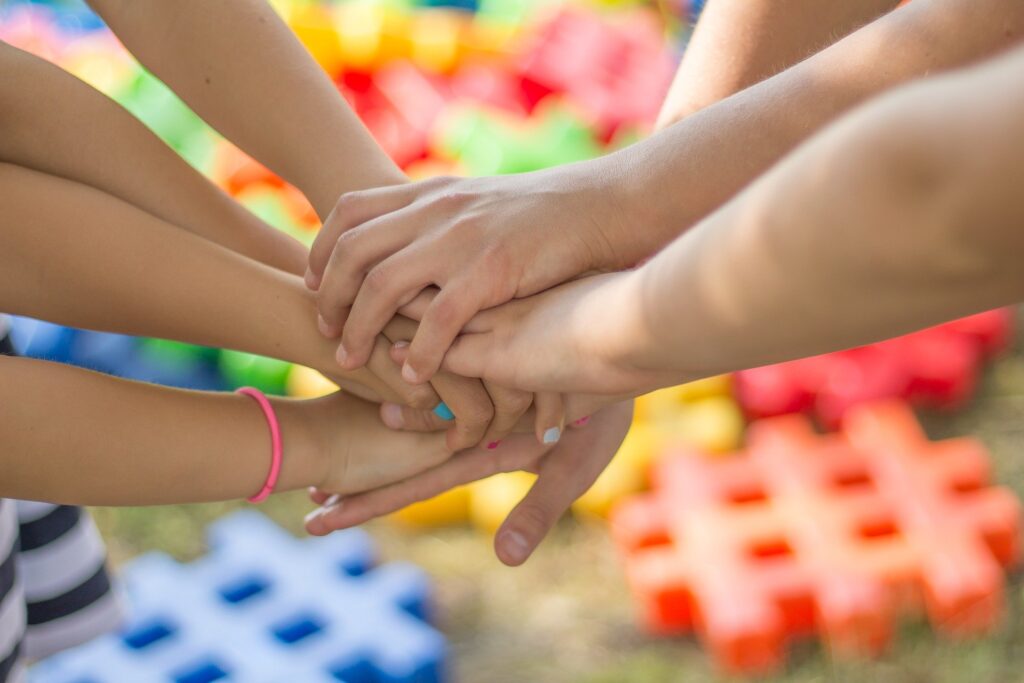 We are happy to adapt our rooms to your family constellation:
If you have a lot of younger kids, we like to incorporate more search puzzles than brainteasers.
Are your daughters and sons already teenagers? No problem! We'll be happy to make the riddles a little harder!
Grandma and Grandpa want to join in too? Then we recommend the Alien Invasion
Success guarantee
We guarantee you an experience of success. Our trained game masters are always happy to help, so you can solve all the puzzles and always complete your mission, making the trip a complete success. If you don't want to receive help or want to be asked before a clue, discuss this with your game master on site during the briefing.
Prices:
Each family member counts as one player. If you are more than 6 people, just book 2 rooms!
| Player count | 2 | 3 | 4 | 5 | 6 |
| --- | --- | --- | --- | --- | --- |
| Price per person | 40€ | 37€ | 34€ | 31€ | 28€ |
| Group price | 80€ | 111€ | 136€ | 155€ | 168€ |
Still questions about a family trip in Munich?
An Escape Room game at hunt4hint lasts 60 minutes. For your visit you should plan about 80 minutes. Before the game, there will be a short briefing by the game master. Therefore, please be there 15 minutes before your booked appointment.
We always develop our adventures for 6 people and then we are sure that we can guarantee 1 hour of fun and adventure. If you want to play with more people (maximum 8) you might finish faster.
IMPORTANT: The extra charge for 7 & 8 participants is 28€ per person and has to be paid on the spot!
Yes, as long as the maximum number of players per room is not exceeded. Please bring enough cash for this. You do not need to pre-register the extra person by phone or via email.