Escape Games Munich
Escape your daily life for 60 exciting minutes? Play with us.
You train not only your brain, but also your social skills. Looking for a pleasant thrill, amazing puzzles you can touch and real adventures? hunt4hint Escape Games in Munich are simply more fun! Do you accept the challenge?
Slide
hunt4hint location Rotkreutzplatz: Wendl-Dietrich-Straße 11
A sailing ship alone in the ocean… believed to have been lost for 100 years. A message in a bottle washed ashore… A mysterious message… A secret… Are you ready to board the ship?
The professor has finished his life's work: a stargate. All he wanted was a better life for humanity. But something terrible and unexpected happened ... and now the only question is: will humanity ever have a future? ... It's up to you!
The book of secrets was discovered by thieves and almost kidnapped from the realm of the senses. On the run, they had to hide it to avoid being picked up. There is little time left before the thieves return. Can you find it and bring it to safety?
hunt4hint location Landsberger Straße: Landsberger Straße 75
"Houston we have a problem!" resounds from the Mission Control loudspeaker of the ISS. But what happened? Are you the right specialists to find out?
You rummage through the attic of your long dead ancestor: the geology professor. You discover his diary which contains an exciting discovery ...
Why are hunt4hint Challenges so different?
hunt4hint Escape Games in Munich don't need violent horror scenarios or combination locks – they are already exciting enough!
No puzzle is repetitive, every challenge fits perfectly into the adventure: With brainpower, skill and team spirit you will go on an adventure to uncover every secret together. Sail with Escape Games Munich in ghost ships across all oceans, orbit in space, relive a researcher's diary, explore the Realm of Senses … anything can happen! We can guarantee you one thing: the puzzles will push your brains to the limit. The power of your brain can solve any mystery, as each game follows its own red thread. In case you still get lost, your personal game master will help you with little hints back on your path to the exit.
Who can play Escape Games in Munich
Simply everyone! Children, adults, the whole family.
In order to master the multitude of surprising challenges, you require different skills each time. Especially children show unbelievable skills while searching. While adults are more likely to think outside the box – sometimes even way too much. hunt4hint Escape Games Munich will adjust the level of difficulty and game play according to your needs – from an especially adapted mode for kids to a mode for experienced players. And sometimes the solution is hidden in places where you least expect it … But enough said! Join us to a whole other world of secrets.
Curious? Exciting Escape Games in Munich at Rotkreuzplatz
Message in a Bottle Mission – Welcome aboard!
A windjammer drifts lonely on the sea, without captain, without helmsman.
This day hundred years ago, the H.M.S. Blenheim set out on a great voyage, but never reached its destination. According to the legend, the five-master has the world's largest gold treasure on board.
There! A message in a bottle washes up on the shore with a mysterious message.

Are you fearless and clever enough to combine and decode the clues to the treasure's hiding place? But who knows what else may be lurking below deck.
Are you ready to unravel the mystery? It's time to board the ship …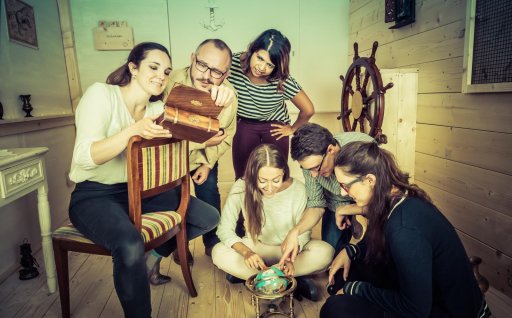 Alien Invasion – Who will save the future of mankind?
Finally! The eagerly awaited stargate is reality, the life's work is complete.
For decades, the professor has been researching this secret project, well hidden in the laboratory, right next to his son's room.
But the scientist is certain about one thing: there is extraterrestrial life in space.
Now the goal is achieved: a better life for mankind, contact with highly developed aliens, profit from their knowledge and technologies.

But then something terrible happens …
Not all aliens are helpful and happy about the new contact – the world is in danger!
There is no time to lose. The stargate must be destroyed before the aliens can get past it.
Will you be able to save the future of mankind?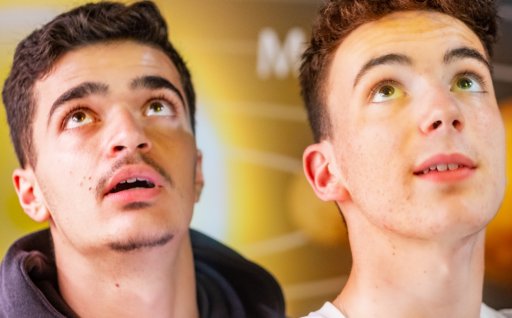 The Realm of Senses – Find the Book of Secrets!
The Realm of Senses has always held a precious object – the Book of Secrets.
According to legend, the book contains invaluable ancient knowledge. Not to be imagined what happens if it falls into the wrong hands …
But this is exactly what happened!
Cunning thieves have infiltrated the realm of the senses and discovered the strictly confidential Book of Secrets.
Now it is in their hands.
But they have hidden it well as to avoid being caught with it. Hurry up, find the book, every minute counts! Solve tricky puzzles and amazing tasks, using all of your senses.
Can you get the book to safety?
The countdown has started – welcome to the Realm of Senses!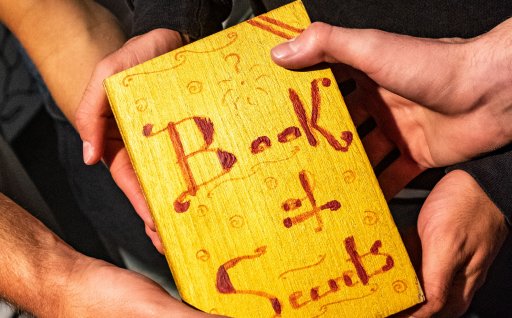 Be brave! Captivatingly fascinating – Escape Games in Munich, Landsberger Straße
In Orbit – Risky mission in space
"Houston, we have a problem!"
The very last message, received by Mission Control of the International Space Station (ISS). Then the connection got interrupted. What happened before the connection went down? A crew rebellion, a technical malfunction, aliens?

It takes specialists to figure out what the problem is. Contact the space station and reveal the mystery of the strange events. But as soon as you take off, you realize that this mission is anything but harmless … What is this all about? What is the reason for the mysterious traces on board? Those who combine smartly have an advantage. Only when all the pieces fit together you can reveal the full extent of the mysterious events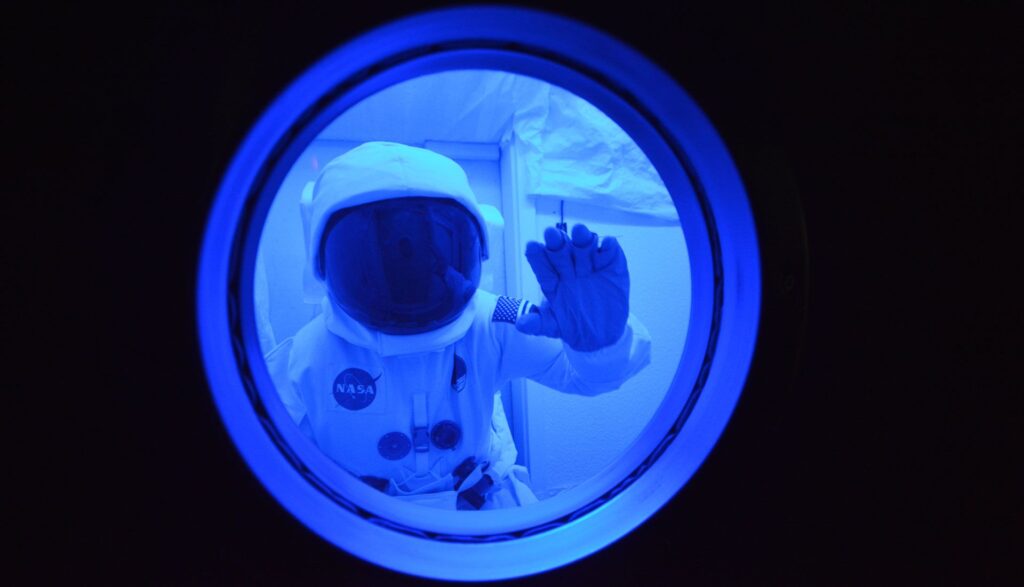 Journey into the unknown – The book of books
Our knowledge is only a drop in the ocean. The greatest mysteries of the earth will probably never be unraveled – or will they?

Because suddenly you come across a mysterious diary in the attic. One of your ancestors traveled around the world to explore all the great mysteries.
You open the book … How frustrating. The paper suffered from the ravages of time Especially the very last pages full of important research results are no longer decipherable. But what did the professor discover that was so roundbreaking? Be warned, the search for the missing pages is the beginning of a dangerous adventure. Will you be able to follow the trail of the pages?
And who will you encounter on your race against time?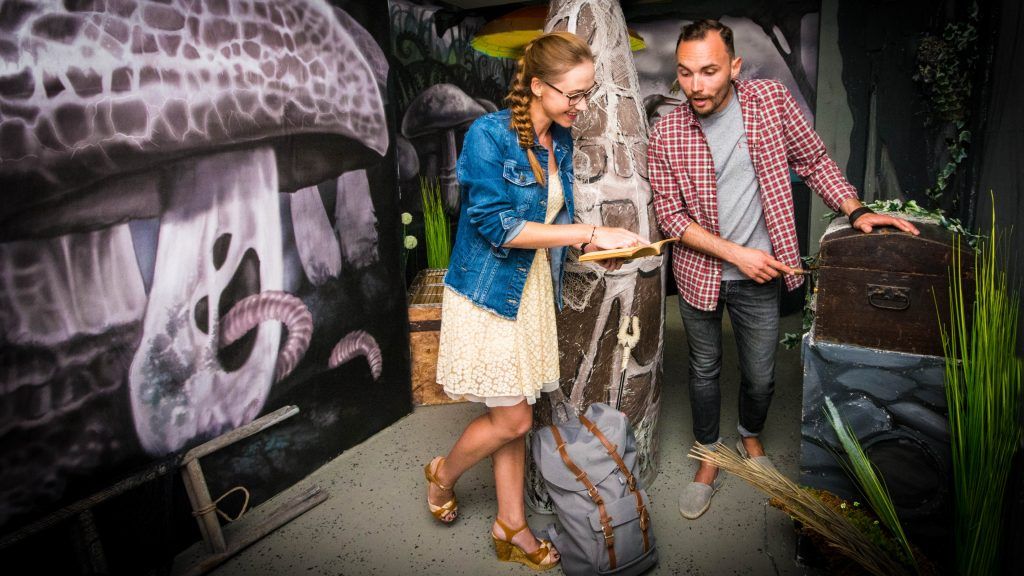 Together strong, smart and brave! Escape Games Munich as an even
Did you know?
Escape Games in Munich are the perfect teambuilding event – from company trips to team coaching to bachelor parties and girls' night out.
But be careful, you might get to know a whole new side of your boss today.  Or the trainee might show the head of department how it's done.
Bring your friends, come with the whole family.  Escape Games in Munich bring people together – that's a promise!
No matter what age, your kids can also celebrate their next birthday party at hunt4hint – or experience a special school trip as students!
At hunt4hint we love good stories with twists and turns – and rooms that authentically fill up with life. So that Uncle Otto as a sailor on the H.M.S. Blenheim forgets his job as a financial accountant for one thrilling hour in the light of the oil lamps. Or the colleague with sensitive fingertips feels her way through the amazing Realm of Senses. Play Escape Games in Munich today? Check our website for available time slots at Rotkreuzplatz and at Landsberger Straße 75.
And this is what awaits you at hunt4hint
one room for up to 6 players
you can book more than 1 room per time slot
60 exciting minutes
no combination locks
many haptic puzzles
Hide prize(s)? -Not an issue
Escape Game fun at 2 locations in Munich
Always up to date with discounts, news & co.?
Subscribe to our newsletter to stay updated.
Ready for the unknown, for hidden secrets?
Unleash the child in you, follow your play instinct and book your adventure.
Slide
Amaze your friends with an incredible experience.
FAQ: Escape Game Munich at hunt4hint
What happens if the Escape Game adventure is not solved in the given time?
If you do not complete the Escape Game mission in the given time of 60 minutes, you will of course still be dismissed. In addition, the doors in our Escape Room in Munich are not locked and can be opened at any time. Afterwards, you can ask the game master which clue you didn't find. If you prefer to find out yourself, we recommend playing the mission again at a later date.
Is the Escape Game suitable as a birthday present?
An Escape Game is a good birthday present.
You can book your mission directly and bring the recipient to the adventure or you can give an Escape Game voucher as a gift. The voucher will be sent by e-mail to the e-mail address provided immediately after the order is placed. Of course, it is also possible to pick up the voucher on site in Munich. After the game, you can celebrate your birthday in one of the locations nearby.
We are cooperating with Sportsbar Eleven (one soft drink with every meal) and Gudrun 3 (10% off everything) in Munich. As our guests, you will receive special conditions in both locations. You also have the possibility to bring your own cake. However, you have to make a reservation in advance by phone:
Sportsbar Eleven: +4989 18911420
Gudrun 3: +4989 21554414
Can an Escape Game at hunt4hint be played more than once?
Of course, you can play the rooms more than once, but they don't get any more exciting the second time.
We heard about the current dating trend where one person plays through a mission in advance and knows everything during the Escape Game date, leaving the date speechless about their intelligence.
Of course, everyone can decide this procedure for themselves. For maximum fun and the best possible adventure, we recommend the unique fun of the Escape Game Mission.
Which mission do you recommend for Escape Game professionals?
For those who think they have already seen everything in the Escape Game industry, we recommend the missionthe "Realm of Senses".
Here, even players who have already played several hundred Escape Games will find many challenges that they have never experienced before.
Which room do you recommend for Escape Game beginners?
For Escape Game beginners who first want to get an idea of the theme, we recommend the missions "Alien Invasion" and "Message in a Bottle", depending on your preferences. Here you can "learn" pretty well what it means to successfully complete a mission together at hunt4hint. Work as a team and you will get to know the true potential of your friends, family members and acquaintances and you will be impressed of the great people who surround you….