The mission:
"Houston, we have a problem!"
This was the last transmission we reiceived from the International Space Station ISS crew. The reason for the loss of communication is totally unclear until now: Mutiny of the crew? Technical malfunction? Aliens? You and your team were chosen as the best specialists in their respective fields for the "launch on need" mission. Your goal is to check the status on board the ISS and to re-establish communcation with earth.
But are you even safe aboard the space station?
Picture gallery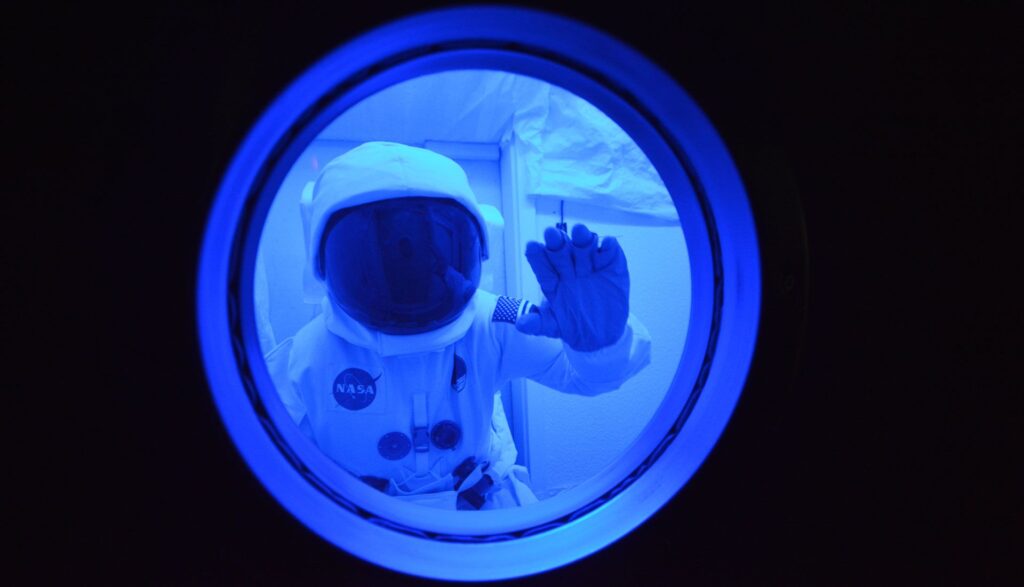 Orbit for special occasions:
Children's birthday
Very much fun and good humor are guaranteed with us for this special day! And that in any weather!
Make your children a huge joy and let them experience a real adventure together with their friends. A birthday that will be remembered!
Teambuilding Event
Our Escape Games are designed in such a way that the challenges can only be mastered together. This promotes communication and requires teamwork. Only if you become a "team player", you can solve the puzzles and master the challenges we give you.
Slide
Amaze your friends with an incredible experience.
Booking Calendar
You still have questions about the Orbit adventure?
How long does the Escape Game In Orbit take and when do I have to be at the location?
All our Escape Games are designed for a total duration of 60 minutes. Before the game starts, you will be briefed by the game master. Please be there 15 minutes before the game starts and plan a total of 80 minutes for your Escape Room visit.
Are there toilets?
Yes, there are toilets at Rotkreuzplatz as well as at Landsberger Straße.
What is the best way to get to the Escape Room at Landberger Straße, Munich?
The Escape Room in Landsberger Straße is very easy to reach by public transportation.
By bus lines: 53, 63 and 153
By S-Bahn: Donnersbergerbrücke stop and continue by bus
With the tram line 19 to Trappentreustraße
If you arrive by car, you can park within walking distance.
We ask you to come to the inner courtyard and ring the bell once. You will find the entrance and bell in the courtyard. Please wait until we open the door for you. This may take some time if we are still talking to other groups. If you have any problems, please call us at +4989 90164330.