The mission:
The professor has finished his life's work: a stargate. All he wanted was a better life for humanity. But something terrible and unexpected happened … and now the only question is: will humanity ever have a future? … It's up to you!

Throughout his life, the professor worked on a secret project that nobody knew except his little son, Albert, who lives with him. He had a grand plan: to end once and for all the lonely, secluded life of humanity in the universe, opening the door to new worlds, new galaxies, new technologies. The Stargate, his great invention, was to open a wormhole for worlds inhabited by peaceful, benevolent aliens who have the technology to heal all known diseases that humanity has long struggled against.
But something went wrong!
Evil aliens have learned of the Stargate and are on the way to Earth.
These have only one goal in mind: to conquer the planet and to enslave or kill everything that lives on it.
The stargate MUST be closed immediately!
Are you able to do that? Can you save the future of humanity?
Picture gallery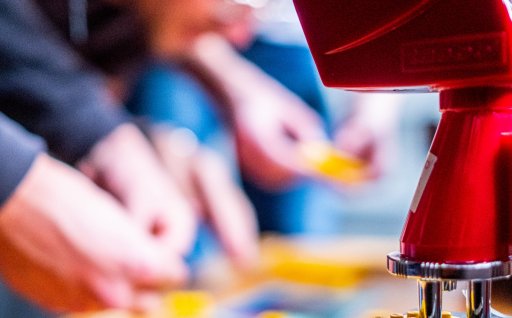 Alien Invasion for special occasions:
Children's birthday
Very much fun and good humor are guaranteed with us for this special day! And that in any weather!
Make your children a huge joy and let them experience a real adventure together with their friends. A birthday that will be remembered!
Teambuilding Event
Our Escape Games are designed in such a way that the challenges can only be mastered together. This promotes communication and requires teamwork. Only if you become a "team player", you can solve the puzzles and master the challenges we give you.
Slide
Amaze your friends with an incredible experience.
Booking Calendar
You still have questions about the Alien Invasion adventure?
What is the best way to get to the Escape Room at Rotkreuzplatz, Munich?
You can easily get to Rotkreuzplatz by bus (lines 53, 62, 63, N43, N44), subway (lines U1, U2, U7), or tram line 12. By car you can park in the Wendl-Dietrich Straße, Gudrunstraße, Andreestraße, Pötschnerstraße, Schluderstraße and Nibelungenstraße – these streets are within walking distance. In addition, we have two parking spaces in the underground garage of the building. The underground parking garage dates back to the 60s and is accordingly narrow, so it is only suitable for small cars or requires good parking skills. Give us a call if you want to park there. Please be there early, because the search for a parking space can take some time.
We ask you to wait in front of the entrance (between the Oceans and the Mini Bar)! From there, please call us under the number +49 89 20060356. We will pick you up as soon as "the coast is clear". This allows us to serve all groups separately.
How long does an Escape Game at hunt4hint last?
The Escape Games at hunt4hint are designed to last 60 minutes. Please plan approximately 80 minutes for your visit, as there will be an estimated 15-minute briefing by the game master before the game.
Can I add a person after the booking is complete?
Yes, you can add people after you have completed your booking. However, please have in mind that the Escape Games are designed for a maximum number of people per room and therefore this limit should not be exceeded. You do not have to register the additional person by email or phone. – Just show up and bring enough cash.